Journal Sections
Investigative Dermatology

Study deals with skin biology and different skin, nail, and scalp conditions.

Cosmetic Studies

Study to examine the effects of cosmetic raw materials and mixtures on skin, hair, and nails.

Skin Diseases

Study of skin diseases? diagnosis and treatments.

Dermatology and Allergies

Study of dermal immune system action against foreign bodies.

Melanoma Research

Study to diagnose, analyze, and treat melanin cells? cancer in skin.

Skin Regeneration Research

Research innovations of Skin regeneration.

Ethnic Skin Research

Research on specific skin types based on heritage, geography, and genetic links.

Atopic Dermatitis

Itchy inflammation of the skin.

Dermatologic Surgery

Surgical treatments of skin diseases.

Oncodermatology

Study of skin cancers.

Psoriasis

Appearance of red, itchy, scaly patches over the skin.

Dermatopathology

Dermatopathology is a joint subspecialty of dermatology and pathology to deal with cutaneous diseases at a microscopic and molecular level.

Melanin Studies

Detailed study to analyze and treat melanin in dermal layers.

Procedural Dermatology

Study, diagnosis, and surgical treatment of skin diseases with its adjacent mucosal cells too.

Pediatric Dermatology

Study of dermatological diseases and treatments in children.

Cutaneous and Aesthetic Surgery

Aesthetic surgery is a component of plastic surgery dealing facial and body aesthetic surgery.

Rare Skin Diseases

Study of rare skin diseases and treatment.

Cosmetic Dermatology

Study to examine the effects of cosmetic raw materials and mixtures on skin.

Dermatosurgery and Cutaneous Laser Therapy

Dermatosurgery accomplishes surgery under local anesthesia. Treating acne to pigment disorders deals with Cutaneous Laser Therapy.

Epidemiology of Skin Diseases

Study on factors effecting skin diseases.

Skin Grafting and Immune Response

Skin transplantation by replacing affected skin with healthy is skin grafting. Immune system response should be monitored.

Pigmentation Disorders

The disorders with skin color and pigments formation in dermal layers.

Skin Cancer and Mohs Surgery

Surgical technique used to treat skin cancer is Mohs surgery.
Journal Features
All submissions will undergo vigorous peer review process.
High quality review process.
Permanent published archives.
Author loyal benefits.
Reviewer credits.
Visible specified citations.
Open access - Maximum dissemination.
Un-interrupted author communication.
Standard author guidelines.
Minimal publication charges with convenient and safe modes of transfer.
Enliven: Clinical Dermatology
Enliven: Clinical Dermatology is an Open access, peer reviewed international journal and it aims to publish different types of articles on emerging developments and supports current and upcoming research in the field of Dermatology. This journal also allows articles on therapies on dermatology.

This journal will support the budding scientists, scholars, academicians, researchers, and students by providing Open access platform for publishing their work.

This journal will follow the peer review policies and will bode Open access in having quality research output.

This journal combines the innovative scientific ideas and ways in dermatology, therapies on dermatology and all other related disciplines to have an innovative output.

Enliven: Clinical Dermatology invites articles from authors and we assure authors that articles received will be processed with the best policies and will disseminate the articles to the right field.

Enliven: Clinical Dermatology is an open access, peer reviewed international journal that aims to publish articles on skin, skin diseases, and treatments.

This journal also focuses on current discoveries and developments in dermatology and skin cancers, dermato-clinical investigations, cosmetology, skin grafts, allergic reactions, and immunological responses.
---
Official Media Partners:
---
---
---
---
---
---
On behalf of PULSUS group, we are honoured to invite you to join the "2nd World Dermatological Congress" slated on September 26-27, 2018 at Philadelphia, USA. This conference gives an idea about the multi faced encounters, varied treatments and methodologies in dermatology. For sure it will be a platform for all the innovators, researchers, organizations and scholars to figure out the contemporary advancements in the field of dermatology.
---
---
Recent Articles
Recent News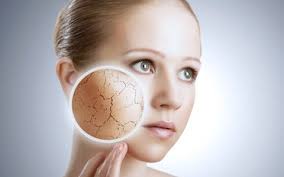 Cutaneous Plasmacytosis Characterization at Different Disease Stages.
Various skin biopsies can help for gauging disease progress. However IgG4-related disease was not authorized in any of these patients, long-term follow-up is warranted for all patients.
Ratio of neutrophil-to-lymphocyte: Biomarker for systemic involvement prediction in adult IgA vasculitis patients.
This study concluded that NLR is a powerful indicator for prognosticating systemic involvement in adult IgAV.
Daylight Photodynamic Therapy vs. Conventional Photodynamic Therapy as preventive treatment of skin cancer in face and scalp cancerization patients: an intra-individual comparison study.
The current findingsconcluding the equal preventive potential of DLPDT vs. CPDT against the formation of new NMSCs in patients with actinic field damage.
Plasma Rich effect in Growth Factors on Pattern Hair Loss: A Pilot Study.
However randomized clinical trials are necessary, this study provides preliminary data supporting the positive therapeutic effect of autologous growth factors on hair follicle regeneration.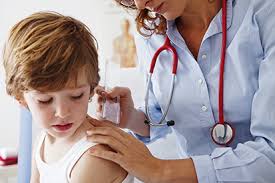 National survey of health in tattoo industry: Observational study in 448 French tattooists.
Professional tattooists have a high chances of musculoskeletal complaints about back pain due to repetitive movements, awkward postures and use of a vibrating tattoo machine. Tattooists have a seperate environment that indicate developing interventio
Social Media