Enliven: Neurology and Neurotechnology is an Open access, peer reviewed international journal and it aims to publish different types of articles on emerging developments and supports current and upcoming research in the field of neurology. This journal also allows articles on nervous system and neurotechnology.
This journal will support the budding scientists, scholars, academicians, researchers, and students by providing Open access platform for publishing their work.
This journal will follow the peer review policies and will bode Open access in having quality research output.This journal combines the innovative scientific ideas and ways in neurology, nervous system, neurotechnology, and all other related disciplines to have an innovative output.This journal accepts articles from different disciplines as below but not constrained to only these
---
Official Media Partners:
---
---
Join us at the 12th International Conference on Vascular Dementia and Dementia to experience the global atmosphere with the academics who work with the similar consequence of research. Vascular Dementia 2019 will assist you to get solutions to all your interrogations related to your studies to work and it creates an excellent possibility to make new institutions and facilitates to foster capability partnerships. Vascular Dementia Conference could be a splendid platform to create durable courting with the fellow researchers from Neurology network.
---
---
With great pleasure, AAC welcomes you to join the 8th International Conference on Neurological Disorders and Stroke to be held on March 14-16, 2019 in London, United Kingdom. Stroke 2019 congregates the eminent scientist, Neurosurgeons, researchers, academics and dynamic experts from healthcare industries around the globe in the field of neurological science.

The vital goal of Stroke 2019 is to build up an efficient platform for the scientists, neurologists, research scholars, principal investigators, and industry experts to exchange their practical experiences in the field of Neuroscience and stroke. This forum will impart meeting and collaboration of the experts in neurology, physicians, researchers, and academics to endeavour new diagnosing techniques, management and prevention of stroke patients.
---
---
"3rd World Congress on Epilepsy and Neuronal Synchronization" is scheduled on February 25-26, 2019 at Dubai, UAE PULSUS cordially welcome researchers, academicians, students and business professionals in the field of Neurology from around the world to participate in the upcoming Epilepsy 2019. The meeting for this year will revolve around the theme "Unwind intriguing conception in Epilepsy and Neuronal Synchronization" thus relaying the most cutting-edge findings in the field of Epilepsy and Neuronal Synchrony.
---
---
PULSUS GROUP takes an immense pleasure to extend our warm welcome to invite all the participants from all over the world to attend "22nd World Congress on Psychology and Behavioural science" scheduled during September 16-17,2019 at Amsterdam, Netherlands which will entail lively debates, prompt keynote presentations, Oral talks, Poster presentations, workshops and networking opportunities around a core of plenary and concurrent sessions based on pivotal issues in the Psychology and Human Behaviour sector.
---
---
PULSUS group cordially welcomes researchers, academicians, students and business professionals in the field of Neurodegenerative Diseases around the world to participate in the "2nd International Conference on Alzheimers, Dementia and Related Neurodegenerative Diseases" on October 21-22, 2019 at Vienna, Austria. The theme of the conference is "Unearthing the Advancements in Neurodegenerative Diseases".
The two-day meeting is going to be an event to look forward for its enlightening symposiums & workshops from established experts in Alzheimer's Disease, Dementia and many other related Neurodegenerative Diseases, potential keynote talks from eminent speakers, informative oral sessions and innovative poster presentations.
---
---
PULSUS takes immense pleasure in inviting all the participants from across the globe to attend "Annual Congress on Molecular and Cellular Neurobiology" scheduled on July 23-24, 2019 at Berlin, Germany. The theme for the conference is "Emerging Technological Advancements in the field of Neurobiology". This comprises of proficient keynote presentations, verbal speeches, productive poster presentations and exhibitions providing insights into the importance and efficiency of pharma field.
---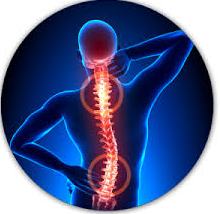 In non-hydrocephalic patients the pineal cyst akin aqueductal stenosis as a cause of intractable headaches.
The comparision association included 22 patients with non-operated PCs and 25 helathy individuals, all available medical records and radiographic images were retrospectively assessed in these patients.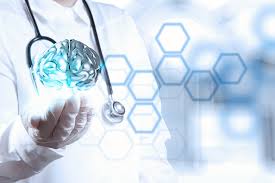 Further consideration on cardiac inflection of thoracic motoneuron discharges.
The CNS that could contribute to cardiac interoception fo provide a signal, this modulation was interpreted as evidence that thoracic somatosensory afferents, most likely muscle spindles.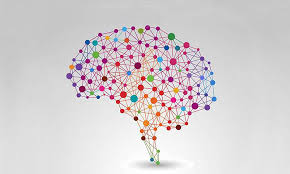 Both in solution and Membrane zinc boosts EGCG's hIAPP amyloid inhibition.
The potentially treat amyloid disesases are ability of epigallocatechin-gallate(EGCG) to inhibit aggregartion of variety of amyloid peptide/proteins intiiated numerous studies.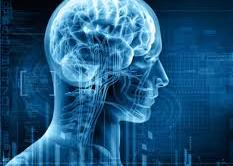 In high resolution MRI data the quality-based unwRap of Subdivided large arrays.
At the clinical field strength of 3T is demonstrated and validation is performed on numerical data and application on a high-resolution measurement.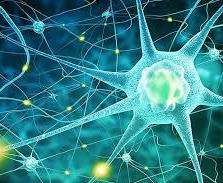 Troopers or paramedics: T cells in the post-ischemic brain.
In modulating delayed neuronal(dys-) function and recovery, a critical role for T cells has also become more evident for the chronic phase after stroke.