Enliven: Neurology and Neurotechnology is an Open access, peer reviewed international journal and it aims to publish different types of articles on emerging developments and supports current and upcoming research in the field of neurology. This journal also allows articles on nervous system and neurotechnology.
This journal will support the budding scientists, scholars, academicians, researchers, and students by providing Open access platform for publishing their work.
This journal will follow the peer review policies and will bode Open access in having quality research output.This journal combines the innovative scientific ideas and ways in neurology, nervous system, neurotechnology, and all other related disciplines to have an innovative output.This journal accepts articles from different disciplines as below but not constrained to only these
---
Official Media Partners:
---
---
On behalf of Dementia 2018 Organizing Committee, we are pleased to invite Neurologists, Neurosurgeons, Neurophysiologists, psychiatrists, physiatrists, Pharmacists, Researchers, Students, Business delegates and Young researchers across the world to attend 12th International Conference on Alzheimer's Disease & Dementia which is to be held on October 29-31, 2018 at Valencia, Spain. The conference highlights the theme "Investigating the Challenges and Excellence in Dementia Research".

The conference proceedings include symposiums and workshops, keynote speeches, plenary talks, poster sessions and panel discussion on latest research developments in the field of Dementia.
---
---
---
With a great pride and honor, Conference Series take this esteemed opportunity to welcome you all to "30th World Psychiatrists and Psychologists Meet" which is going to be held in Osaka, Japan during October 01-02, 2018 which incorporates keynote introductions, Oral talks, Poster introductions and Exhibitions, Workshops.

Collaboration, workshop, sponsor, Exhibitor opportunities are available towards the conference. I hope your presence will add vision to our ideas and discussions. We look forward to having productive time.
---
---
Neurology-2018 welcoming all to most prestigious conference which possesses a detailed oriented way of reasoning and Interfaces will challenge the international field to discuss about the emerging fundamental neurosciences and solve the quest for a relentlessly useful and reliable neural interface, after all Brain is the central command of the human body. Our brain is the most complex and fascinating organ which is responsible for everything we do, think and experience.

This conference will put an effort and focus on the leading causes and global health priority in eradicating diseases. It will help in building strong systems which will further useful for the decision makers to get information to spread the values of Neuroscience. The conference broad themes allow the involvement of scientists, researchers and experts across globe of professionalism in the neurology field of development and research. There is nothing a lot of powerful than this elite community comes along to share concepts, analysis matters and hope.
---
---
Bipolar conference 2018 is the leading conference dedicated to Psychiatrists and Psychological researchers with the theme "Innovating combats towards Psychiatry & Mental Health". The goal of Bipolar 2018 is to deliver an outstanding program for exchange of ideas and authoritative views by leading scientists which covers the entire spectrum of research in Psychiatry and Mental Health and share the cross-cultural experiences of various treatment procedures. This conference welcomes all the eminent researchers, students and delegates to take part to discuss and contribute future innovations. The three days conference includes sessions that include symposiums, workshops, special keynote sessions conducted by renowned speakers.
---
---
Pediatrics Neonatal Care 2018 welcomes you to attend the 22nd World Congress on Pediatrics, Neonatology & Primary Care to be held November 12-13, 2018 at Dubai, UAE.

The theme of the 2018 Conference 'Advancements in Pediatrics, Neonatal and Child Care' will underpin the need for collaboration and cooperation of individuals from a wide range of professional backgrounds. It will refresh your knowledge base and explore the innovations.

Pediatrics Neonatal Care 2018 conference will focus on the latest and exciting innovations in all the areas of Pediatrics research, Neonatology and Primary Care. This conference welcomes all the eminent researchers, students and delegates to take part to discuss and contribute future innovations in field of Pediatrics research, Neonatology and Primary Care. The two days conference includes sessions that include symposiums, workshops, special keynote sessions conducted by renowned speakers excelling in the field of Pediatrics and Neonatology.
---
---
PULSUS brings in a new spin on conferences by presenting the latest scientific improvements in your field. Listen to motivating keynotes from thought leaders or rub elbows with pioneers across the globe. London is all set for an amazing event as PULSUS proudly presents the "World Congress on Epilepsy and Neuronal Synchronization" scheduled on October 15-16, 2018 at London, UK PULSUS cordially welcome researchers, academicians, students and business professionals in the field of Neurology from around the world to participate in the upcoming Epilepsy 2018. The meeting for this year will revolve around the theme "Inculcate the latent knowledge in Epilepsy and Neuronal synchrony" thus relaying the most cutting-edge findings in the field of Epilepsy and Neuronal Synchrony.
---
---
CNS 2018 anticipates more than 500 participants around the globe to experience thought provoking Keynote lectures, Oral & Poster presentations. This year conference will offer ample opportunities for all stakeholders working on, Central Nervous System, psychiatry, neurology and neurosurgery to expose their research work.

Our conference aims to gather the Researchers, principal investigators, experts, neurologists and researchers working on brain from both academia and health care industry, Media Partners, Exhibitors, Sponsors, Business Delegates, Scientists and students across the globe to provide an international forum for the dissemination of original research results, new ideas and practical development experiences.
---
---
21st World Congress on Psychology and Human behaviour (Psychology- 2018) is a constructive conference structured by PULSUS. The conference provides a detail information on Psychology and human behaviour. Human behaviour is the most difficult to understand, the evolution of human occurred throughout these years and thus the behaviour also. Human mind tends to change at every situation and it is difficult to analyse. Psychologists are people who tend to understand human behaviour and thus provide a solution to it. The mystery of mind remains challenge to many researchers. Thus, we invite all the Researchers and people who are interested in the field of Psychology and Behavioral Science to share information on approaches and recent technologies in the respective field.
---
---
5th International Conference on Depression, Anxiety and Stress Management is a unique forum to bring together worldwide distinguished academics in the field of Psychiatry, Psychotherapy, Neurology, Neuropsychiatry, Psychiatry researchers, public health professionals, scientists, academic scientists, industry researchers, scholars to exchange about state of the art research and technologies. The Conference will highlight numerous academic programs including multiple panels, workshops, affinity group lunches, paper presentations, and scientific sessions by reputed psychiatrists throughout the nation. The goal of this conference is to generate new ideas for treatment that will be useful over the range of different Psychiatric and Neuropsychiatric disorders.
---
---
Join us at the 12th International Conference on Vascular Dementia and Dementia to experience the global atmosphere with the academics who work with the similar consequence of research. Vascular Dementia 2019 will assist you to get solutions to all your interrogations related to your studies to work and it creates an excellent possibility to make new institutions and facilitates to foster capability partnerships. Vascular Dementia Conference could be a splendid platform to create durable courting with the fellow researchers from Neurology network.
---
---
With great pleasure, AAC welcomes you to join the 8th International Conference on Neurological Disorders and Stroke to be held on March 14-16, 2019 in London, United Kingdom. Stroke 2019 congregates the eminent scientist, Neurosurgeons, researchers, academics and dynamic experts from healthcare industries around the globe in the field of neurological science.

The vital goal of Stroke 2019 is to build up an efficient platform for the scientists, neurologists, research scholars, principal investigators, and industry experts to exchange their practical experiences in the field of Neuroscience and stroke. This forum will impart meeting and collaboration of the experts in neurology, physicians, researchers, and academics to endeavour new diagnosing techniques, management and prevention of stroke patients.
---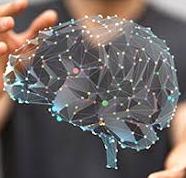 Swallowing-Induced arterial Displacement as an Indicator of Carotid artery disease in Flip-Flop Phenomenon.
In patients with ICS is more frequently and FFP accompanies the swallowing movement in some neurological patients.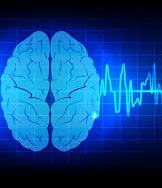 The improvement of the left Anterior Ventrolateral temporal lobe to the Retrieval of personal Semantics.
Autobiographical facts and personal trait knowledge are gestate as distinct types of personal Semantics, but the cognitive and neural structure that separate them remain under specified.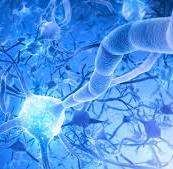 Brunt of e-liquid flavors on e-cigarette vaping nature.
In small groups of puffs(1-5 puffs) the participants generally puffed more frquently with the tobacco e- liquid the comparision of strawberry and more frequently in larger groups with their usual brands.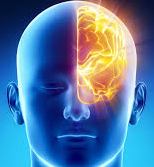 In Proximal Cerebral Arterial Occlusions 6-12h after onset of Tenacity of Collateral Perfusion.
Binary logistic regression inquiry models, with changed Rankin scale(mRS) scores of 0-1 combined as a dependent variable, were constructed.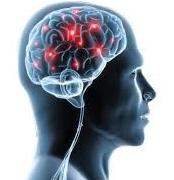 In patients efficacy of Nimodipine Plus Yufeng Tablets with frequent Migraine.
Nimodipine plus yufeng ningxin tablets is to test the effects of frequent migraine.