Enliven: Bio analytical Techniques is an Open access, peer reviewed international journal and it aims to publish different types of articles on emerging developments and supports current and upcoming research in the field of analytical techniques. This journal also allows articles on bio analysis and modern chemistry.
This journal will support the budding scientists, scholars, academicians, researchers, and students by providing Open access platform for publishing their work.
This journal will follow the peer review policies and will bode Open access in having quality research output.
This journal combines the innovative scientific ideas and ways in bio analysis, analytical studies, modern chemistry and all other related disciplines to have an innovative output.
Enliven: Bio analytical Techniques invites articles from authors and we assure authors that articles received will be processed with the best policies and will disseminate the articles to the right field.
Enliven: Bio analytical Techniques aims to publish recent studies, innovations, discoveries, and developments in analytical chemistry, analytical science, electroanalysis, analytical methods, analytical methods in chemistry, pharmaceutical analytical techniques, bioanalytical methods, and all other related areas.
---
Official Media Partners:
---
9th Edition of International Conference on Analytical Chemistry, March 26-28, 2018 in Vienna, Austria. Theme of the conference focuses on Novel Advances Leading to Widespread Applications in Analytical Chemistry. Analytical Chemistry 2018 will provide an unprecedented opportunity for chemists of all stripes and colors to share their research with colleagues by discussing the latest advances in the field. We invite directors, presidents & CEO's from companies, chemists, academic groups, directors from pharmaceutical companies. Laboratory scientists who identifies, quantifies, analyzes or tests the chemical or biological properties of compounds or molecules or who manages these laboratory scientists. Chemical researcher, molecular diagnostics, clinical laboratories, health care industry, quantitative analysts, qualitative analysts, editorial board members, students, faculty members. chemical instrument vendors, professors and students from academia in the field of analytical and bioanalytical sciences. Delegates from various pharma & instrumental companies from all over the world. About hosting organization EuroSciCon is one among Europe's largest and most significant scientific place which serves as a crossroad for the academicians and industry experts to build networks. With over 16 years of life science communication it focuses on to spearheading the transformation of medical research into knowledge through scientific gatherings and networking. Supporting the Rare Care UK Organization, EuroSciCon is a corporate member of Royal Society of Biology, Institute of Biomedical Science (IBMS) and British Society for Immunology. Our approach has always been unique and that difference has propelled our growth towards scientific serendipity.
URL: https://analyticalchemistry.euroscicon.com/
Tracks:
Novel Approaches to Analytical and Bioanalytical Method
Analytical Methodology
Bioanalytical Methodology
Chromatograpic Techniques
Environmental Analytical Chemistry
Electrophoresis
Advancements in Mass Spectrometry
Forensic Analysis
Advances in Separation Techniques
Analytical Biotechnology
Pharmaceutical Analysis
Process Analytical Chemistry
Thermal Analysis and Glycomics
Applications of Analytical and Bioanalytical Methods
New Instrumentation and Equipment
Regulatory Issues and Biosafety Challenges in Bioanalysis
---
---
On 15 & 16 October 2018, Milan (Italy) will host the BioTech Pharma Summit: Pharmaceutical Lyophilisation 2018 conference. This year's event provides a platform to facilitate dialogue among the various bodies, companies and individuals committed to exploring advancements and innovations in Lyophilization. Meet industry experts and suppliers and share the latest thinking. Learn from relevant case studies. The knowledge gained will support you in your daily work.
Go through: https://biotechpharmasummit.com/index.php/event/pharmaceutical-lyophilisation-2018/ for further details
---
On 18 & 19 October 2018, Prague (Czech Republic) will host the BioTech Pharma Summit: HPAPI 2018 conference. This year's event is designed to be a one-stop shop for both large pharma and smaller biotech organizations to gain all the developmental, safety and commercial information they require to enhance their HPAPI development for the year ahead.
Go through: https://biotechpharmasummit.com/index.php/event/hpapi-2018/ for further details
---
On 29 & 30 October 2018, New York (USA) will host the BioTech Pharma Summit: Inhalation & Respiratory Drug Delivery 2018 conference. This year's event is designed for senior industry experts that will showcase new trends in aerosol science and the future directions of inhalation drug delivery research. Further discussion focusses on the regulatory pathways for inhaled therapies and challenges of bringing respiratory products to market. The agenda also features key case studies on the latest trends in inhalation devices, from inhaled insulin
to gene therapy.
Go through: https://biotechpharmasummit.com/index.php/event/inhalation-respiratory-drug-delivery-2018/ for further details
---
On 15 & 16 November 2018, London (UK) will host the BioTech Pharma Summit: Pharmaceutical Packing & Labeling 2018 conference. This year's event will bring together keen-minded speakers and sponsors who will be sharing the most advanced techniques to meet rigorous regulations, deliver to a global market, and enhance patient safety.
Go through: https://biotechpharmasummit.com/index.php/event/pharmaceutical-packing-labeling-2018/ for further details
---
On 19 & 20 November 2018, Berlin (Germany) will host the BioTech Pharma Summit: CX Pharma 2018 conference. This year's event will bring together together top marketing minds to hash out a much needed roadmap to improvement. Cutting through the buzz terminology and laying bare opportunity, the agenda focuses on the tactical solutions needed to accelerate progress at every company.
Go through: https://biotechpharmasummit.com/index.php/event/cx-pharma-2018/ for further details
---
On 29 & 30 November 2018, Beijing (China) will host the BioTech Pharma Summit: Precision Medicine & Biomarkers 2018 conference. This year's event will bring together a unique and international mix of large and medium pharmaceutical, biotech and diagnostics companies, leading universities and clinical research institutions, government and national labs, CROs, emerging companies and tool providers—making the conference a perfect meeting-place to share experience, foster collaborations across industry and academia, evaluate emerging
technologies and all aspects of the biomarker and diagnostic development process from discovery to translation to commercialization.
Go through: https://biotechpharmasummit.com/index.php/event/precision-medicine-biomarkers-2018/ for further details
---
On 13 & 14 December 2018, Dubai (UAE) will host the BioTech Pharma Summit: Pharma HR Excellence 2018 conference. This year's event will bring together human resources professionals for an inspirational two days of learning and networking. Through forward-thinking presentations, informative panel discussions, exhibits and networking activities,
you'll leave with fresh ideas and knowledge to drive a productive and positive culture within your organization.
Go through: https://biotechpharmasummit.com/index.php/event/pharma-hr-excellence-2018/ for further details
---
Summit: Cleanroom Management 2018 conference. This year's event will bring together key industry personnel from the cleanrooms, pharmaceutical manufacturing and microbiological industries. The two day event will put together cleanrooms operators, technicians, quality assurance managers, contamination control and sterile manufacturing experts together for a fantastic, informative and ground breaking conference.
Go through: https://biotechpharmasummit.com/index.php/event/cleanroom-management-2018/ for further details
---
On 15 & 16 October 2018, Milan (Italy) will host the BioTech Pharma Summit: Liquid Biopsy 2018 conference. This year's event will bring together the leaders in the field from pharma, biotech, Dx companies and healthcare and be the home of multi-stakeholder and pan-industry collaboration for liquid biopsy, molecular pathology and precision medicine experts to explore the expanding and evolving field whereby Circulating Biomarkers of various classes are being evaluated for their potential to be developed into diagnostics for cancer as well as application of liquid biopsy testing, across biofluids, biomarkers and disease indications, as the needle shifts on the gold standard of personalized healthcare testing.
Go through: https://biotechpharmasummit.com/index.php/event/liquid-biopsy-2018/ for further details
---
---
World Congress on Advances in Analytical and Bioanalytical Techniques
July 02-03, 2018
New Orleans
Analytical Techniques 2018 supply the research works of Analytical chemistry expertise from various scientific backgrounds and the same can be discern by young researchers and students. The conference mainly focus to disseminate knowledge in Analytical & Bio analytical chemistry, chromatography, separation techniques, mass spectrometry, and spectroscopy. Both Pharmaceutical and Life science in course of research work and therefore Analytical Techniques 2018 would be an excellent venue to allocate and develop knowledge on key Analytical chemistry tools.
---
---
---
PULSUS Group invites all the participants from across the World to attend "Global Congress on Advancements in Catalysis and Chemical Engineering Process" (Catalysis 2018) during August 27-28, 2018 at Madrid, Spain. This includes proficient keynote presentations, verbal speeches from experts throughout the globe and productive poster presentations and exhibitions as well.
Catalysis 2018 Conference provides a worldwide stage to worldwide systems administration and trading most recent developments in the field of Chemical Engineering and offering opportunities to go to the presentations conveyed by eminent experts from everywhere throughout the globe. Participating in Catalysis Congress gives an approach to meet, cooperate with, and make contacts with different specialists in your claim to fame region.
---
---
---
International Conference On Organic Synthetises (22-ICOS), September 16-21, 2018, Florence, Italy | Edition of International Conference and Exhibition on August 16-17, 2018, Dublin, Ireland | EuCheMS Chemistry Congress August 26–30, 2018, ACC Liverpool, UK | Medicinal Chemistry Summit, September 17-18, 2108, Boston, USA | International Conference on Pharmaceutical, Medical & Environmental Health Sciences (ICPharME-2018), February 17, 2018, Andhra Pradesh, India | International Conference on Organic and Inorganic Chemistry, July 12-13, 2018, Paris, France | European Organic Chemistry Congress, March 01 - 03, 2018, London, UK
---
---
Conference Series Ltd invites all the participants from all over the world to attend "19th World Congress on Analytical & Bioanalytical Techniques" during Sep 19-20, 2018 in Singapore, which includes prompt keynote presentations, Oral talks, Poster presentations and Exhibitions.

This conference aims to provide a forum for researchers from various areas of chemical industry, food analysis, pharmacogenomics research, DNA analysis, method development and validation by providing a platform for critical analysis of new data, scope for analytic chemist and to share latest cutting-edge research findings and results about all aspects of Analytical and Bioanalytical methods.
---
---
LCMS 2018 provides a platform for researcher scholars, scientists and academic people to share and globalize their research work while the participants from industry/ business sectors can promote their products thus felicitating dissemination of knowledge. We anticipate more than 300 participants around the globe with thought provoking keynote lectures, oral and poster presentations. The attending delegates include Editorial Board Members of related journals. The scope of Liquid chromatography and mass spectroscopy 2018 is to bring the advancements in the field of Analytical chemistry, Drug Delivery and its allied areas.
---
---
---
World Congress on Bioorganic and Medicinal Chemistry scheduled on November 12-13, 2018 Dubai, UAE goes with the theme Explore the latest trends in Bioorganic and Medicinal Chemistry. Bioorganic Medicinal 2018 is an international event focusing on the core knowledge and major advances in the ever-expanding field of Bioorganic and Medicinal Chemistry by attracting experts on a global scale. It is a global platform to discuss the innovative researches and developments in the Bioorganic and Medicinal Chemistry. It will be a golden opportunity to meet eminent personalities and to learn the latest technological advancements.
---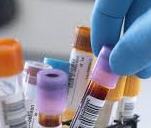 A Series of Enthalpically Optimized Docetaxel Analogues display Water Solubility and Antitumor Activity.
A dual-purpose strategy level at enhancing the binding affinity for microtubules and better the water solubility of docetaxel led to the depiction and synthesis of a series of c-2 and c-3 - change analogues.

The AGP-PPARy axis centre advance oxidative pressure and diabetic endothelial cell dysfunction.
These effect propose that AGP plays a important role in the initiation/ development of diabetes-equivalent atherosclerosis through PPAR? activation.

The properties of Medicinal plants of northern Angola and their anti-inflammatory .
The native use of these plants against inflammation associated ailments could be - at least partly -verified by our in vitro models for many of the investigated remove.

Assessment of Antimycobacterial action of Higenamine Using Galleria mellonella as an in Vivo Infection Model.
The isolation of higenamine from the genus Aristolochia and the technique used to estimate its in vivo antimycobacterial activity in G. mellonella are herein announce for the first time.

The result of Combining Natural Terpenes and Antituberculous Agents against source and Clinical Mycobacterium tuberculosis struggle.
on description emergence of multi- and extensively drug-resistant Mycobacterium tuberculosis (Mtb) struggle, integration of drugs with pure compounds were evaluate to search for antibiotic activity enhancers.