Enliven: Clinical Cardiology and Research is an Open access, peer reviewed international journal and it aims to publish different types of articles on emerging developments and supports current and upcoming research in the field of cardiology. This journal also allows articles on clinical research in cardiology.
This journal will support the budding scientists, scholars, academicians, researchers, and students by providing Open access platform for publishing their work.
This journal will follow the peer review policies and will bode Open access in having quality research output.
This journal combines the innovative scientific ideas and ways in cardiology, clinical research and all other related disciplines to have an innovative output.
Enliven: Clinical Cardiology and Research invites articles from authors and we assure authors that articles received will be processed with the best policies and will disseminate the articles to the right field.
This journal focuses on basic, translational, and clinical research for prevention; diagnosis, and treatment of cardiovascular diseases.
This Journal will provide the complete coverage of modern practices in cardiovascular therapy.
---
Official Media Partners:
---
---
---
---
---
28th World Congress on Cardiology and Heart Diseases to be held at Amsterdam, Netherlands during November 5-6, 2018. This International Heart Conference will bring together world-class cardiovascular researchers, cardiologists, cardiac surgeons, professors and scientists to discuss strategies for Cardiology. Cardiology Conference invites you to attend the 28th Annual Congress on Cardiology and Heart Diseases 2018 is designed to provide diverse and current education that will keep medical professionals abreast of the issues affecting the prevention, diagnosis and treatment of cardiovascular diseases. Undoubtedly the participant at this Cardiology congress will be able to exchange with the best experts in the specialty and will return home with extensive knowledge.
---
---
---
Hypertension 2018 welcomes attendees, presenters, and exhibitors from all over the world to Toronto, Canada. We are delighted to invite you all to attend and register for the "3rd Annual Conference on Hypertension and Cardiovascular Disease" which is going to be held during December 03-04, 2018 at Toronto, Canada.

Hypertension 2018 has been designed in an interdisciplinary manner with a multitude of tracks to choose from every segment and provides you with a unique opportunity to meet up with peers from both industry and academia and establish a scientific network between them. We cordially invite all concerned people to come join us at our event and make it successful by your participation.
---
---
"Middle East Heart Congress " which will be held amid March 18-20, 2019 Dubai, UAE. Heart 2019 gathering aims to unite the most dedicated minds in the business, driving Physicians, Medical Practitioners, Surgeons, Nurses and scholastics everywhere throughout the nations to share thoughts and feature their accomplishments. Offering chance to find out about the unpredictability of the heart diseases, talk about interventional systems, take a glance through new and progressed cardiovascular practices and their proficiency and adequacy in the treatment of different cases, and comprehend neighborhood substances and viable imperatives in enhancing understanding consideration. Notwithstanding giving analysts a place to exhibit their discoveries and information, it will likewise help increment open commitment with science and group.
---
---
Cardiology Meetings is happy to announce 30th European Heart Diseases and Heart Failure Congress during February 18-19, 2019 at Amsterdam, Netherlands working under the Theme: Mission to fight against Heart Diseases and Heart Failure

The main aim of Euro Heart Failure 2019 is to explore the knowledge of vivid innovations in the field of Cardiology to all the cardiologists, researches, scientists, Professors & Young researches forum & students. Euro Heart Failure 2019 also focuses on the current research work on medicine for prevention of Heart Diseases & Cardio Vascular Diseases. Euro Heart Failure 2019 to be held at Amsterdam, Netherlands during February 18-19, 2019.
---
---
World Heart Congress 2019 Emphasizes on:

Heart Failure & Diseases, Heart Diagnosis, Cardiac Surgery, Cardiac and Cardiovascular Research, Heart Devices, Diabetes, Heart and Stroke, Paediatric Cardiology, Interventional Cardiology, Cardiac Nursing, Heart Regeneration, Cardiac Pharmacology, Cardiovascular Engineering, Case Reports on Cardiology and many more!!

Conference Website: www. heart.insightconferences.com
Contact: Andrea Jones
Program Manager - World Heart Congress 2019
---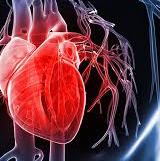 Dietary shock of crop instruction for Patients with Hypertension
PRxHTN shareholder inspect at Least 1 Farmers Market, proclaimed increases in jobholder intelligence related to diet, and advertised consequential changes in dietary deportment. PRxHTN can distribute as a strong model for associating safety net Cl

Anticipating Achievement of the Competing Risk Model in shield for preeclampsia.
The Competing Risks model dispense an Effective and consistent method for first- trimester prognostication of early-PE and Preterm-PE, as long as the assorted Components of Screening are transported out by befittingly trained and bottom line Practi

Self- proclaimed Polycystic Ovary Syndrome is correlated with Hypertension: A arctic Finland Birth Cohort 1966 Study.
Women with sr PCOS advertised Higher BP correlated with jurisdiction already at Early and sr PCOS was identify with Hypertension individually of Overweight/ Obesity. SrPCOS was correlated with expanded Cardiovascular anguish in Premenopausal Women, i

conclusion of singleton Versus twin pregnancies in the Fifth and Sixth decagon
Twin Pregnancies in the Fifth and Sixth decagon ferry undoubtedly Higher obstacle rate correlated with entity pregnancies at the same age and twin pregnancies at Younger Age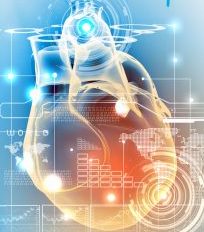 Resistin is a foretelling factor in type 2 diabetes
Higher desisting is combined with diminished Survival in T2D, irrespectively of TNF-?. Desisting consolidation of above 11ng/mL reveals T2D Patients at an increased risk of calamitous Outcomes Might, at Least in Part, Result from its Pro-Inflammator