Enliven: Journal of Stem Cell Research & Regenerative Medicine is an Open access, peer reviewed international journal and it aims to publish different types of articles on emerging developments and supports current and upcoming research in the field of stem cell biology. This journal also allows articles on developmental biology and regenerative medicine.This journal will support the budding scientists, scholars, academicians, researchers, and students by providing Open access platform for publishing their work.
This journal will follow the peer review policies and will bode Open access in having quality research output.
This journal combines the innovative scientific ideas and ways in stem cell biology, developmental biology, regenerative medicine and all other related disciplines to have an innovative output.
Enliven: Journal of Stem Cell Research & Regenerative Medicine invites articles from authors and we assure authors that articles received will be processed with the best policies and will disseminate the articles to the right field.
Enliven: Journal of Stem Cell Research & Regenerative Medicine aims to disseminate the research finding, discoveries, developments, innovations in Stem cell therapy, Stem cell transplant, Stem cell biology, Cancer stem cell, Therapeutic cloning, Neural stem cells, Somatic stem cell, regenerative medicine, and all other related areas.
---
---
On 26 & 27 November 2018, Singapore will host the BioTech Pharma Summit: Cell Therapy & Regenerative Medicine 2018 conference. This year's event will bring together business, creative, and technology leaders from the healthcare, marketing, and research industry for the most current and relevant discussions, sharing knowledge and new advancement
in the field.
Go through: https://biotechpharmasummit.com/index.php/event/cell-therapy-regenerative-medicine-2018/ for further details
---
---
Oxford Global are proud to present our 5th Annual Stem Cell and Regenerative Medicine Congress held on the 25-26 October 2018, in London. The Congress is part of our esteemed Cell Series that also comprises the 7th Annual Cell Culture & Bioprocessing, 4th Annual Cell & Gene Therapy and Biobanking Congresses bringing together over 400 experts.

View Agenda: https://www.oxfordglobal.co.uk/stemcells-congress/download-agenda/
---
---
Euroscicon Ltd., UK is glad to extend a warm welcome to the dignified and distinguished Nobel laureates, speakers, delegates, Stem Cells professionals, Regenerative Medicine Specialists, and Stem Cell Therapy Specialists from across the globe, for attending Fifteenth Edition of Euroscicon Conference on Stem Cell & Regenerative Medicine to be held Dec 3-4, 2018 in Valencia, Spain.

The theme of the conference "Advanced Stem Cells & Regenerative Medicine: The Here and Now and Future of our field" aims to bring together leading Stem Cell Professionals, Physicians, Bone Marrow specialists, Health care administrators, Researchers, policy makers and Academicians, including Nobel Laureates to exchange and share their experiences and research results about all aspects of Stem Cell and Regenerative Medicine.
---
---
Tissue Science 2018 welcomes all the Attendees, Presenters, Associations and Exhibitors from all over the world to Paris, France. We are delighted to invite you all to attend the "International Conference on Tissue Science and Regenerative Medicine" which is going to be held during November 19-20, 2018 at Paris, France.

Tissue Science conference 2018 will be organized with the theme "Future Revolution of Reinvigorate Medication with Tissue science". This Conference gathering presents the data with respect to front-line Advancements and Improvements in every aspect of Tissue Science, Tissue engineering and Designing, undifferentiated Stem cells into the Regenerative prescription research including the Scientific Technology plenary lectures, Symposia, Workshops on informative topics, Poster Presentations and various programs for participants from all over the world.
---
---
This conference is designed for experts in academia and industries working in the tissue science and regenerative field, this conference will examine cutting-edge research in several key areas such as Tissue Science, Tissue engineering, Stem cells and Regenerative medicine research.

The second series of Tissue Science 2019 will focus on the theme of "Future directions and frontiers of Regenerative Medicine" which will facilitate interactions with worldwide Tissue Science and Regenerative Medicine experts.

Tissue Science 2019 invites you all to stay engaged, active and help us to shape the future of Tissue Science and Regenerative Medicine research.
---
---
Wound Care Conference 2019 is your best opportunity to reach the largest assemblage of participants around the world. Conduct presentations, distribute information, meet and connect with the current and potential scientists to explore more on wound care, tissue repair and regenerative medicine, make a splash with new drug developments and receive name recognition and Certificates signed by our world class eminent organizing committee at this two days event. World renowned speakers, the most recent techniques, developments and the newest updates in wound care are hallmarks of this conference.
---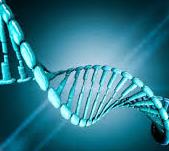 Particular-germ transcriptional investigation declare ILC-like cells in zebrafish.
Immune response and homeostatis in barrier tissuses of innate lymphoid cells are important mediators of the mammals.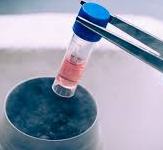 An optimized protocol for achieve numbered transplantable photoreceptor precursors from human embryonic stem cells.
Cell restoration therapy is a auspicious access for cure of retinal degenerative diseases.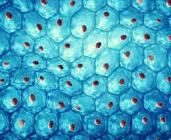 Dickkopf-1 lower hypertrophic diversity in human chondrocytes borrowed from cartilage marrow stem cells.
It is basic to boost a improved considerate of clear-cut genes that regulate the bone tissue phenotype.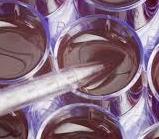 Bevacizumab motivates irritation in MDA-MB-231 bosom disease cell line in a mouse model.
Av analysis increased expression levels of inflammatory mediators and factors in vitro and in vivo.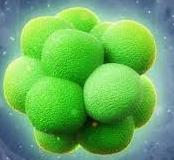 Cancer-Marked Immunotherapy by applying primaty Adipose-Derived Stem Cells and an Antigen-Specific Protein Vaccine.
A major public health problem worldwideand cancer is a leading cause of mortality.