Enliven: Challenges in Cancer Detection and Therapy is an Open access, peer reviewed international journal and it aims to publish different types of articles on emerging developments and supports current and upcoming research in the field of cancer. This journal also allows articles on tumor studies, oncology and radiation.
This journal will support the budding scientists, scholars, academicians, researchers, and students by providing Open access platform for publishing their work.
This journal will follow the peer review policies and will bode Open access in having quality research output.
Enliven: Challenges in Cancer Detection and Therapy invites articles from authors and we assure authors that articles received will be processed with the best policies and will disseminate the articles to the right field.
Enliven: Challenges in Cancer Detection and Therapy journal is interested to publish high quality original research and reviews in all areas of cancer and related fields.
This journal invites articles from all areas like molecular, subcellular, cellular, organ, clinical and translational studies of cancer.
This journal supports to exchange ideas, concepts and findings, discoveries, and current developments in cancer, oncology research, and related fields. This journal provides the Open Access forum to quick and effective dissemination of new research in cancer for better world.
---
Official Media Partners:
---
---
---
EuroSciCon invites the participants from all over the world to attend the 3rd Edition of International Conference on Colorectal Cancer 2018, this Colorectal Cancer Conference will assemble recent researches & findings, oral talks, poster presentation and exhibition in colorectal cancer, colorectal cancer therapies and other issues in colorectal cancer research and its science from October 11-12th, 2018 in imperial Capital Zurich, Switzerland. The motive of this cancer conferences is "A scientific approach to enlighten about diagnosis and therapeutics in colorectal cancer" which will provide an international platform for discussion of present and future challenges in various kind of its genetical and immunological diseases, disorder, symptoms & analysis regard to colorectal cancer along with education and expertise meeting on oncology conferences.
---
---
Conference Series warmly invite all the experts working in the arena of Biomarkers and related field to its up coming 14th Global Biomarker Summit (Biomarker Summit 2018), scheduled from October 18-19, 2018, Amsterdam, Netherlands.

This Biomarker Conference is based on the theme "Challenges in Biomarker Developments from Discovery to Translation & Commercialization".

150+ delegates from Global Pharma & Bio Pharma Companies. CROs, hospitals, Biotech firms, renowned institutes and Universities are expected to participate at this Biomarker Summit. 30+ case studies, presentations, panel discussions, plenary sessions, Poster Presentations, e-Poster Presentations, Young Researcher Forums will be scheduled to discuss the current trends, issues and novel discoveries in Biomarker Discovery, Biomarker research, clinical applications of Biomarkers, companion diagnostics, personalized medicine, Clinical & Translational Research in Biomarkers etc. To encourage the Young Researchers across the globe, Global Biomarker Congress comes up with the Young Researcher Forum (YRF), Best poster & Oral Presentation Awards and Young Researcher awards.
---
---
Breast Cancer Conference is delighted to welcome the participants from all over the world to attend the prestigious International Conference on Breast Cancer scheduled during October 22-23, 2018 in Vancouver, Canada.

Breast Cancer Conference provides the global coliseum to international scholars and researchers to voice their research findings to the world. With representatives from all the major cancer biology countries in attendance the atmosphere is exciting with open and friendly interaction between attendees. This is a conference, providing an opportunity for the Cancer biology & Breast Cancer biology to learn about current and upcoming issues, explore new developments in breast cancer Biology, and interact with others with similar interests.
---
---
"International Conference on Molecular Markers and Cancer Therapeutics" during October 08-09, 2018 Dubai, the largest and most populous city in the United Arab Emirates (UAE). is organized around the theme: "Clinical Advancements in Discovery of Molecular Markers in Cancer Treatment".

This gathering is a rostrum that brings and offers aggregate learning and research investigations in Molecular Markers. In the current years, the information about Cancer Therapeutics has expanded to a great extent giving a colossal potential for enhancing the administration of malignancy patients by enhancing the exactness of detection and viability of treatment. Most recent innovative progressions have empowered the examination of numerous Biomarkers and have re-established enthusiasm for developing new Molecular Markers. Every such advancement can be evidenced in this Molecular Markers 2018.
---
---
---
3rd International Cancer Conference and Expo welcomes you as our guest to the City of Baltimore, USA during June 05-07, 2019. iCancer USA 2019 aims in "Driving Innovative Cancer Science Towards Precision Medicine".

This conference provides a forum for exchange of ideas and authoritative views by eminent personalities in this exciting field, by bringing together Cancer Science, Drug Development, Nanotechnology in Cancer Treatment, Robotic Surgery, Therapies, Oncology, Clinical trials, Cancer imaging, Medical radiation, Cancer detection, Control and Prevention research professionals; Academicians, Doctors, Study sponsors, Related Associations & Societies; Executives from Bio-Engineering, Diagnosis Tools, Medical devices and Pharmaceutical industries around the globe.
---
---
Cancer Therapy 2018 is an extraordinary event that invites participants from different leading universities, clinical research institutions and various diagnostic companies to share their research experiences in all aspects of this rapidly expanding field and provides an opportunity to meet and communicate with leading doctors, surgeons, scientists, academic professionals from around the world and listen to top speakers on new developments that impact and advance future of cancer science. It serves as a global platform to know about the current developments and new approaches in the field of cancer science and therapy. It will also prove to be a brilliant open door for businesses keen on expanding their global market reach. This event is an effort to understand the underlying new techniques which are amended to increase effectiveness, accuracy, sustainability, and quality of life.
---
---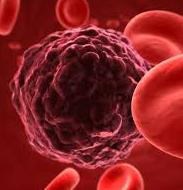 In Menopausal hormone therapy the Evidence on the use of progesterone.
In clinical case studies the use of natural P4 in HT results, for the most part, in favorable outcomes without deleteriou effects of postmenopausal women.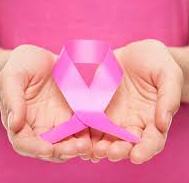 In Breast cancer training emotional control to reduce the cognitive Vulnerability.
Adaptive cognitive training cut down anxiety and rumination with accouterments evident at low and high term follow up assessments.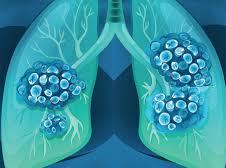 In breast cancer Raloxifene and Tamoxifen are used to risk level in a Medicare eligible Cohort.
Over 5 years in breast cancer was assessed the modified gail model and self reported risk factors.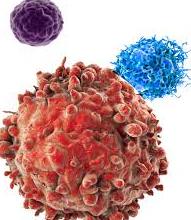 In breast cancer the HER2-positive is current and new therapeutic strategies.
Surely, Despite these therapeutic aaproach most patients progress on therapy expected tp primary or acquired resistance or because of an incorrect HER2 positivity assessment.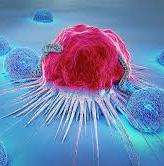 The Combination of both Rational design and Identification of immuno-oncology drug.
In 9089 tumors gene expression data from TCGA were mined to extract the 178 IO targets originating from 19 cancer types.